WOWSlider

Bildergalerie Diashow

Galeria de Imagenes, Slide Imagenes Gratis

Diaporama Galerie D'Image

Immagini Galleria

网络幻灯片: 效果的幻灯片

Galeria De Imagens

слайдер изображений, слайдшоу, CSS3 слайдер
Bild Galleri

画像のスライダー&ギャラリー

Afbeeldingen Caroussel
This slider is now avalable with our Free Website Builder!
The builder comes with 600+ awesome website blocks: image galleries, lightboxes, image carousels, counters, countdowns, full-screen intros, features, data tables, pricing tables, progress bar, timelines, tabs, accordions, call-to-action, forms, maps, social blocks, testimonials, footers, and more... Free for commercial use.

Mais demos
Ken Burns Effect & Calm Layout
Esta demonstração é tudo o que precisa para as imagens perfeitas da apresentação de slides. As suas imagens terão um rebordo branco para lhes conferir aquele estilo de fotografia tradicional no lado direito do ecrã. Pode navegar por elas utilizando as setas apresentadas nos lados e ver a descrição da imagem na caixa branca que surge com texto escrito a preto no lado esquerdo do ecrã. Ambos surgem quando passa o cursor sobre a imagem e desvanecem quando não estão a ser utilizados para evitar obstruir a visualização.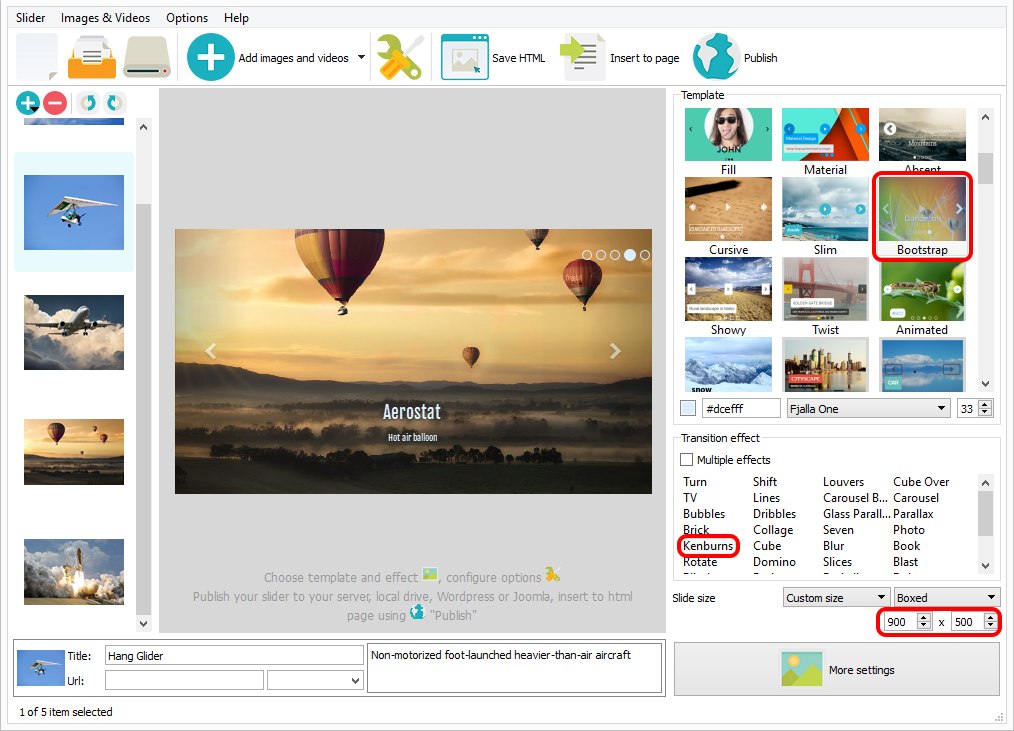 No lado esquerdo da demonstração pode ver as restantes imagens organizadas cronologicamente de cima para baixo, e pode navegar pelas mesmas utilizando o cursor. Pode carregar na imagem para a realçar e ver mais de perto. Este tema é perfeito para exibir momentos especiais e sinceros com a família e amigos.
O efeito Kenburns é muito bom. Aproxima as imagens suavemente de modo a poder concentrar-se nos detalhes. A transição entre slides é feita com a ajuda do efeito 'fade'.