Q: I plan on adding your slider to my website. Before I purchase a license, can you tell me if I can control the amount of time between slides?
A: You can set the time between slides. Please, go to
Slider->Properties->Design
play with "delay between slides" option.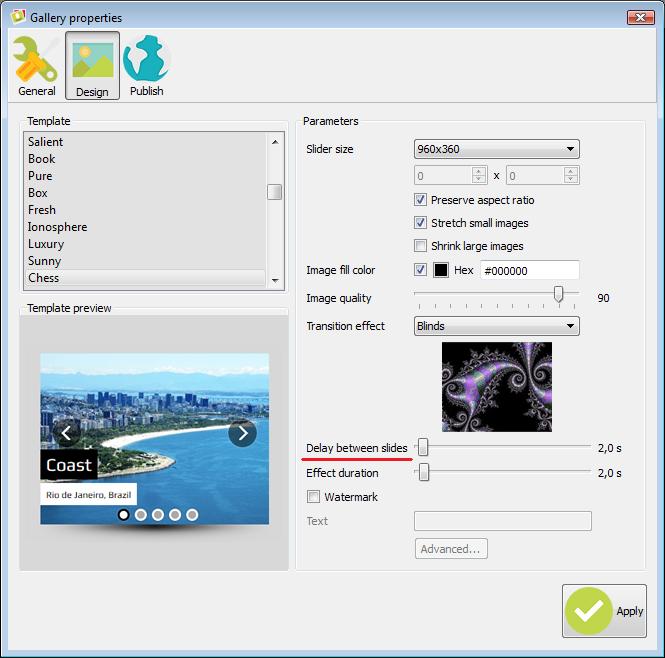 Please, try full functional free version to make sure wowslider fits your needs.