How-to: Bootstrap School Template Tutorial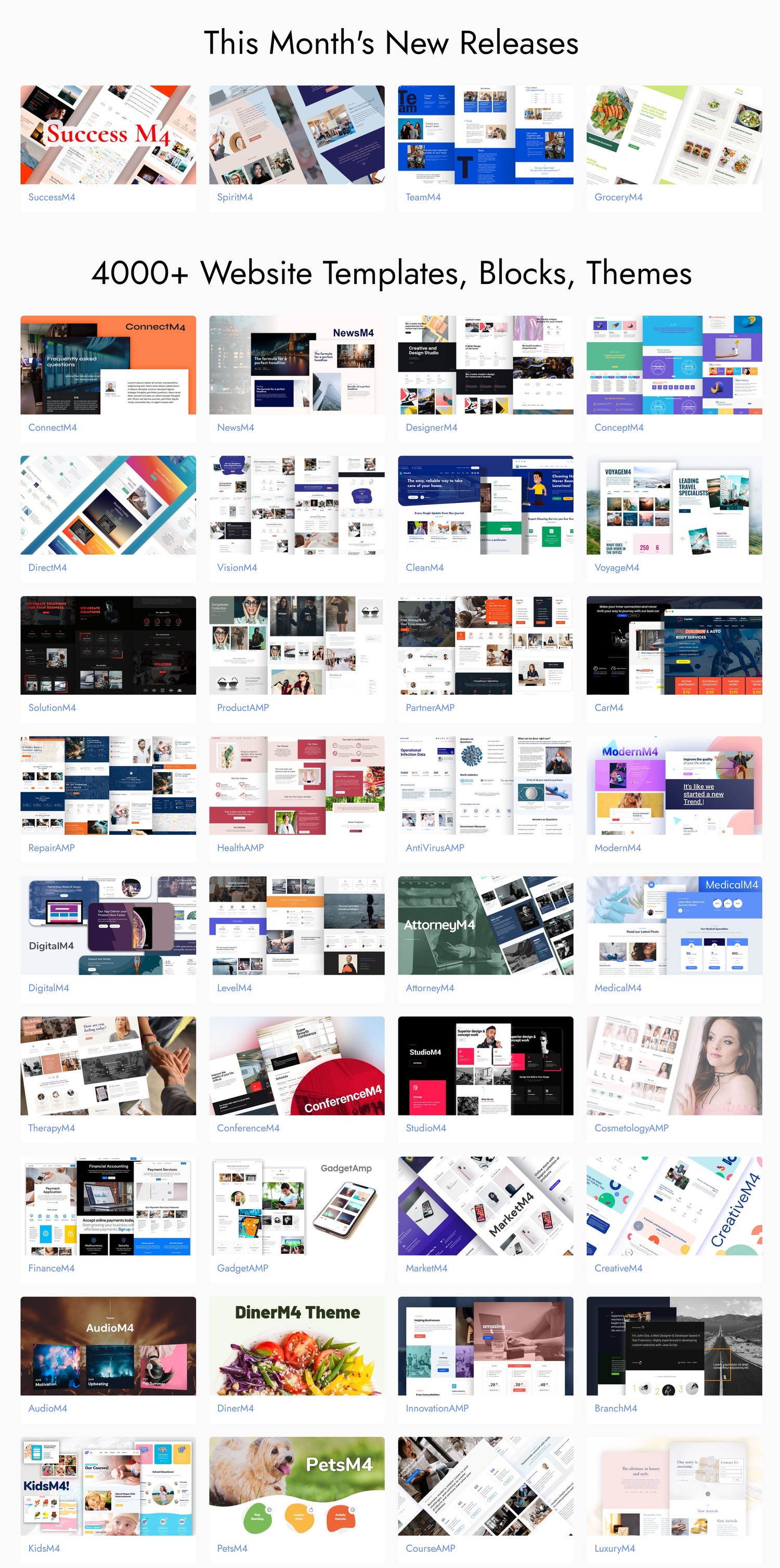 If we do not change the way we do things nowadays, we risk not catching up with those who have taken steps ahead of us. Our competitors keep on being innovative and progress before our very eyes. As a business, we have to not only have to catch up with our competitors but with the latest web design trends like that too to level up and even take a step ahead or be left behind. It is not the best approach to create websites manually. This not only is time-consuming but unnecessarily costly. The time taken to code one web page manually equals the time used to create about twenty or so web pages by your competitors.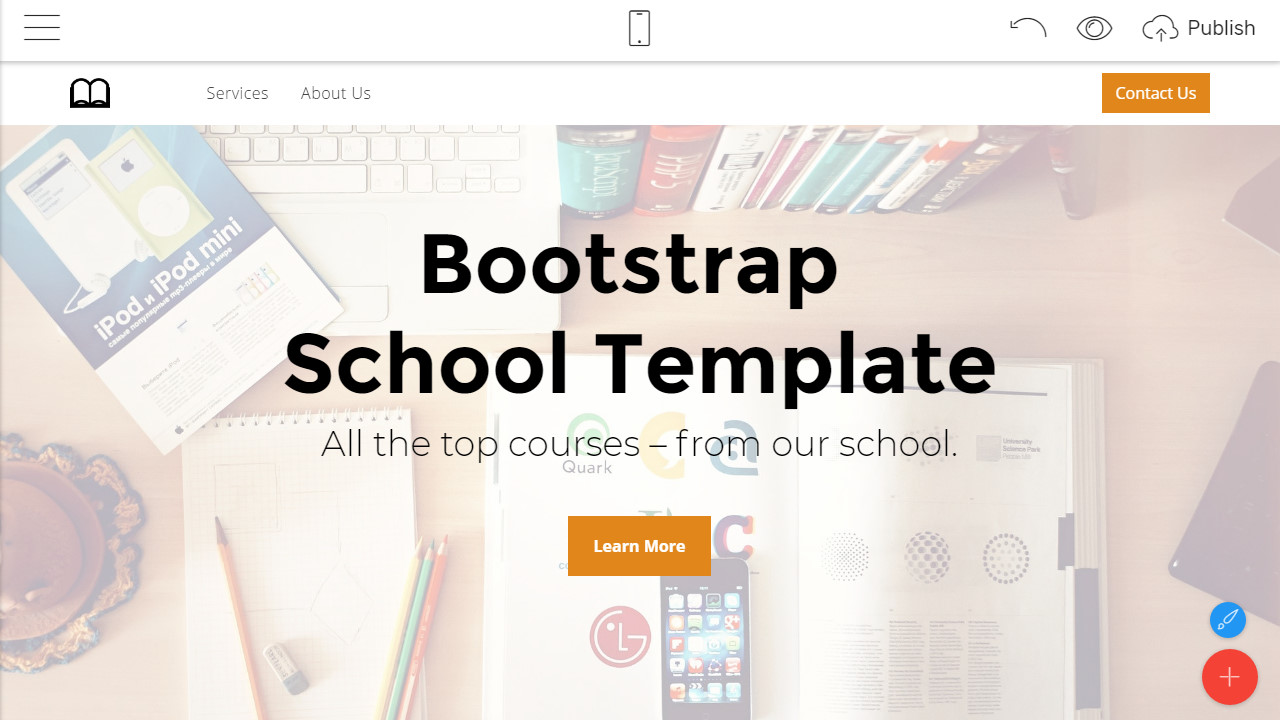 This is very counterproductive. Cut it now, it is no use killing so much time and effort giving your competitors a lead. There are plenty of easy and simple to use web designs like Bootstrap School Template that can solve your problem and give you a good lead or a kick start to your ideas like applications that build websites for free.
What is Mobirise?
Mobirise is a Bootstrap website builder that perfectly works offline. They have lately produced lots of AMP-run templates to make it easier even for newbies to build incredible websites.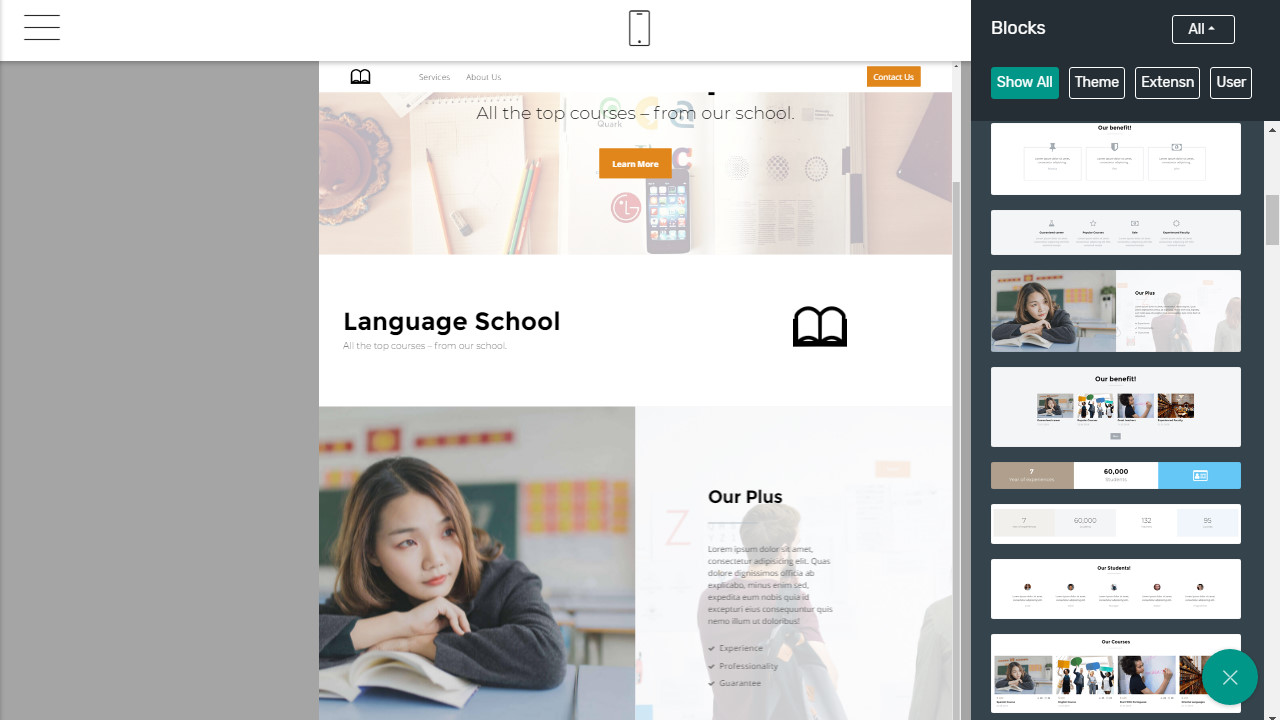 So starting a website for your school should not be a big problem at all. Bootstrap School Template is there for you all the way and another amazing template to help make your school website a big deal at all.
School AMP
Here is a brief and practical tutorial how to start your own website for your school with Mobirise or 8b site creator.
The first thing to do will be to download, install and launch Mobirise AMP website builder. This process takes only as long as two to five minutes. This done, then you are set to start with your new school website project.
Add the themes
Now using this Mobirise and its Bootstrap School Template is quite easy as there is no need to be a website designer or builder to realize amazing websites here.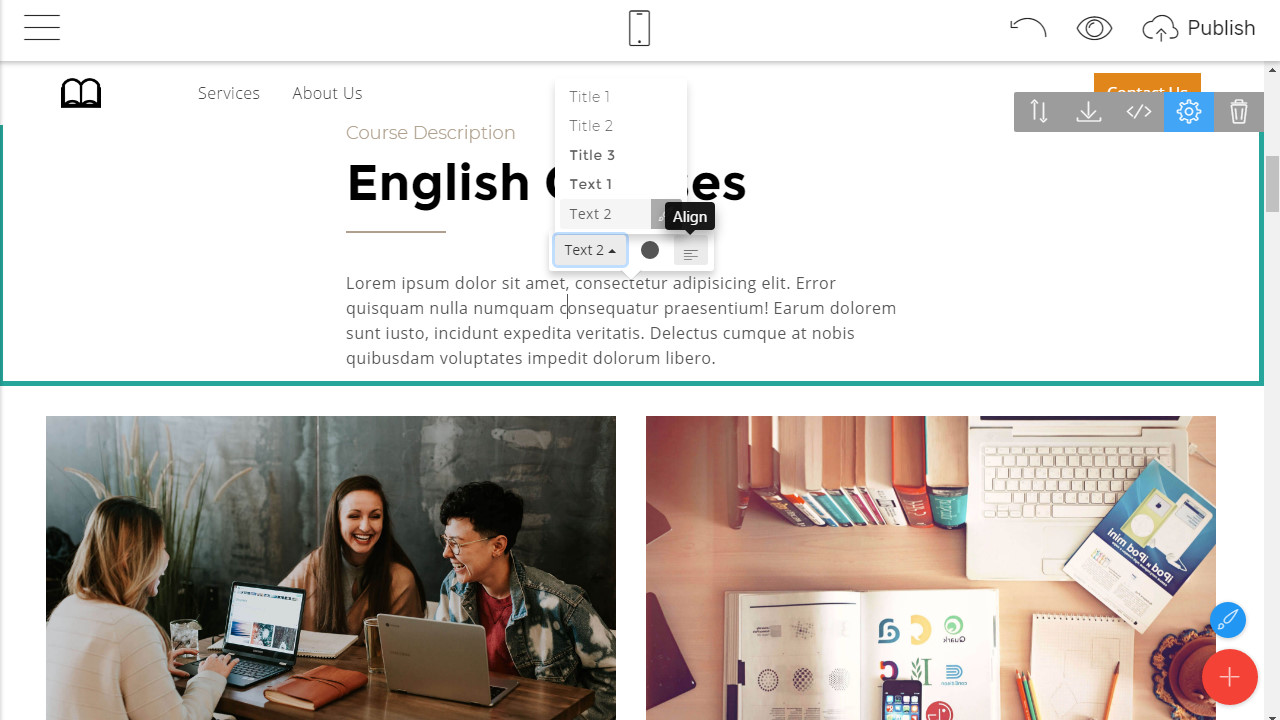 You do not need to know how to program too. Go to the dashboard on the left side, click on sites and then right click on Create New Site and a list of free Bootstrap templates will be displayed. Check out the AMP templates you like and add them. When there is a need for more themes, click on Themes & Extensions and add whatever you want from the list.
Drag and drop blocks
There is a red button at the bottom, if you click on it you will see a blocks panel. The themes of your project will define the number of blocks you will use. Mobirise has over 80 website blocks for different designs. Be sure to create a wonderful website for your school as Mobirise with the Bootstrap School Template has more than enough for that.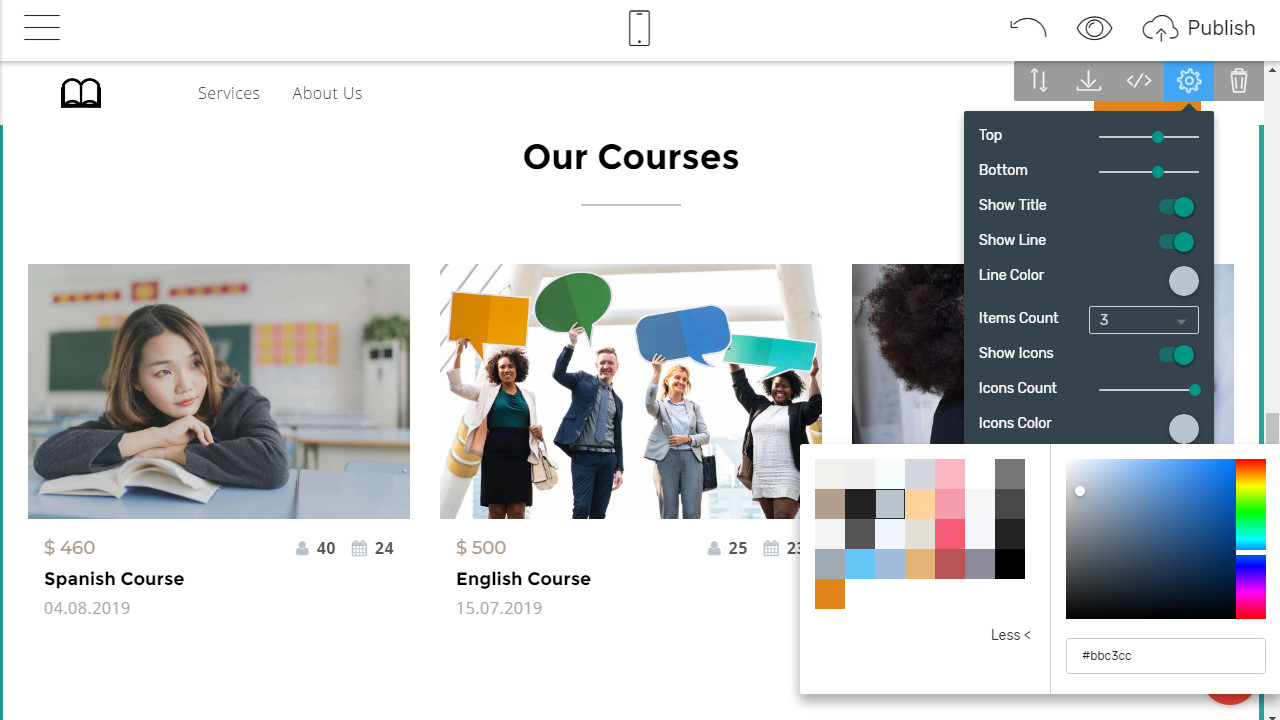 These blocks are divided into several groups like the menu, headers, footers, contact form, etc. navigation within blocks can't be easier when using Mobirise, so you will obviously see what you are looking for that will make your website stand out. Click on the block you have decided then drag and drop on the page. The procedure is the same for every block you want to add on the page. Use the blocks option in the upper right corner of each block to delete or change anything you want.
Edit blocks
Each and every block is customizable as earlier mentioned so changing the appearance of a block should not be a problem. Just click on the button (blue) on the right top corner of the block.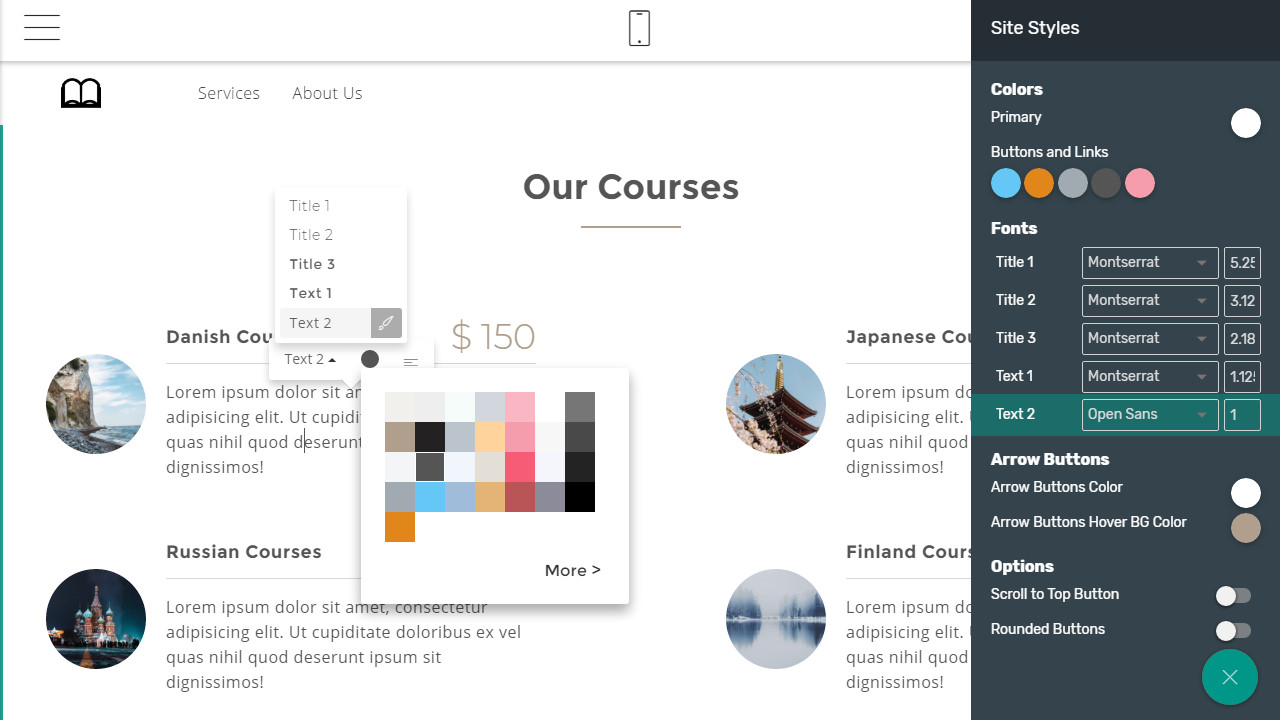 You will be able to change the background, size of your block, the appearance, amount of items and elements, and more. Immediately you are done designing the website blocks, you can then insert or type your own content. Editing is easy. You can add as many pictures, contents and videos as you so desire.
Publish website
This is the time to see how your website looks like on various devices. The web is ready to receive you and your customers are just some few clicks away. You have three ways to publish your website on Mobirise
Publishing it through an inbuilt FTP client
Saving it to your local drive then upload it to your server using FileZilla or other tools
Exporting it to GitHub Pages,
And your website is live.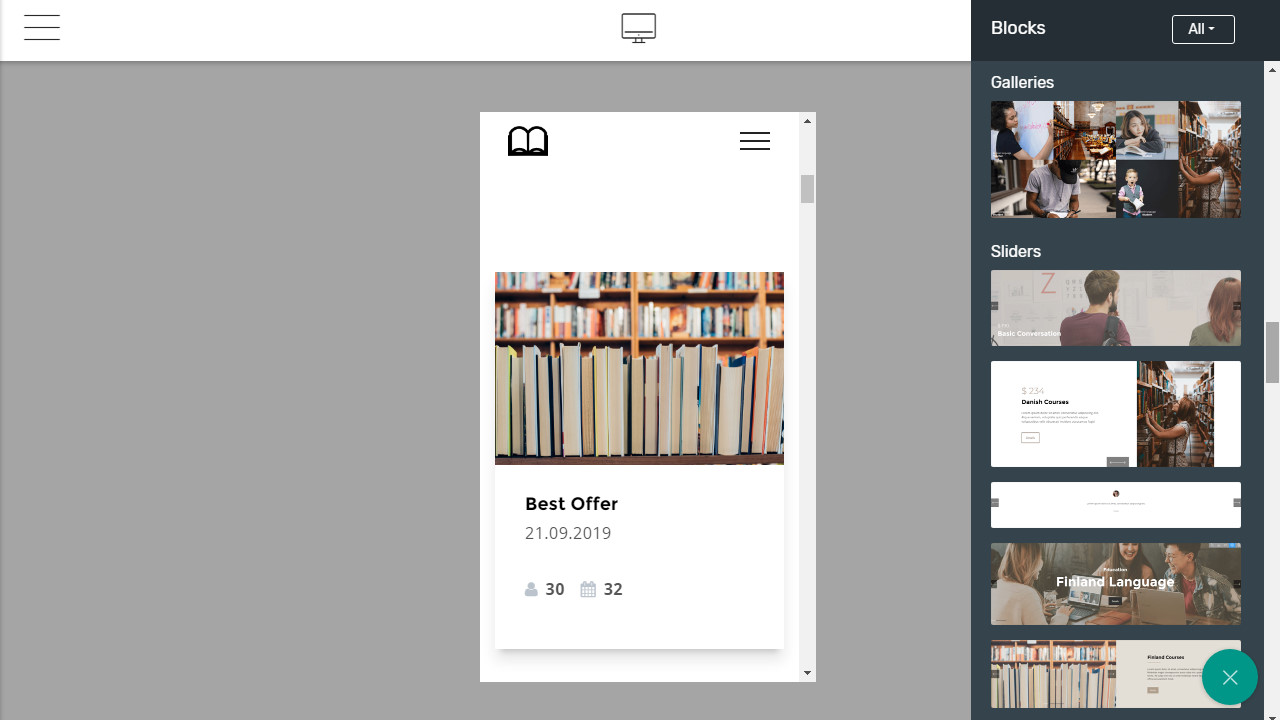 Pros and Cons
Mobirise has some positive sides worthy of note
you can build responsive websites here
you can build very outstanding websites with Mobirise
Hosting services are not limited. You pick a host of your choice
Mobirise is a very free software
It is easy to use and newbie friendly
Has three publishing options
Websites created are responsive
The cons are
No hosting and domain services provided
Conclusion
With the need to keep up with the web trends, we have to pair up and get ready. You can see there is no need or time to waste on complicated solutions when everything has been made easy for you already. This is absolutely going to save you a whole lot of money, time an energy otherwise wasted in futile efforts.
Mobirise modern designs, Bootstrap 4 and Google AMP latest technologies and their very beautiful and useful features will allow you to create a wonderful and responsive website for your school.