Q: Hi,
I am very unhappy with wowslider. I created a image slider and your logo/link shows.
What to do now?
A: You can remove our watermark with full registered version only.
You should go to
Slider->Properties->Design

and uncheck "Watermark" option.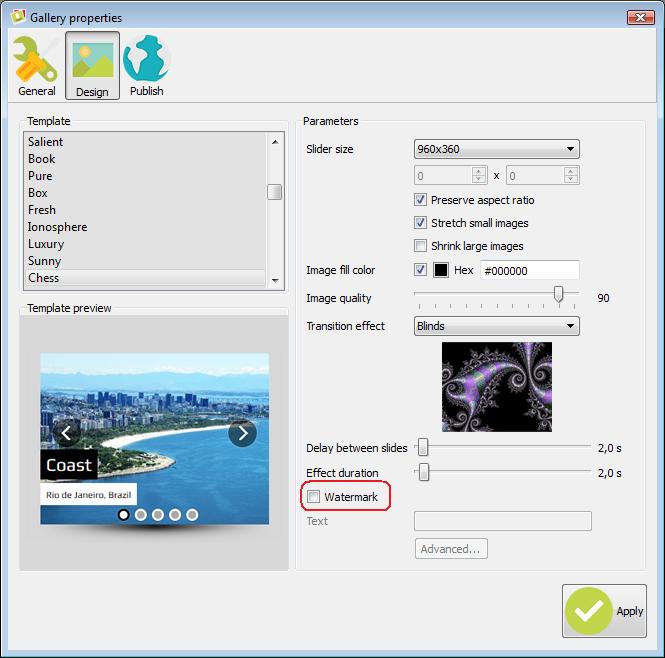 After that re-generate your slideshow and upload new files on your server.

Notice, you should use original images without "wowslider.com" watermark.