How to share your slider on Facebook
1. Create your slider using WOWSlider app.

2. Share this slider on Facebook using "Share" button on the toolbar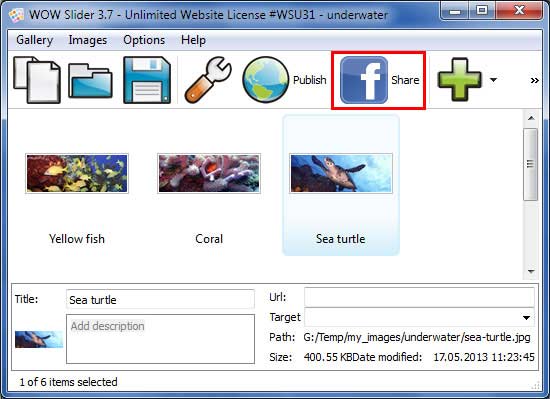 or "Share on Facebook" publishing method at "Publish" tab: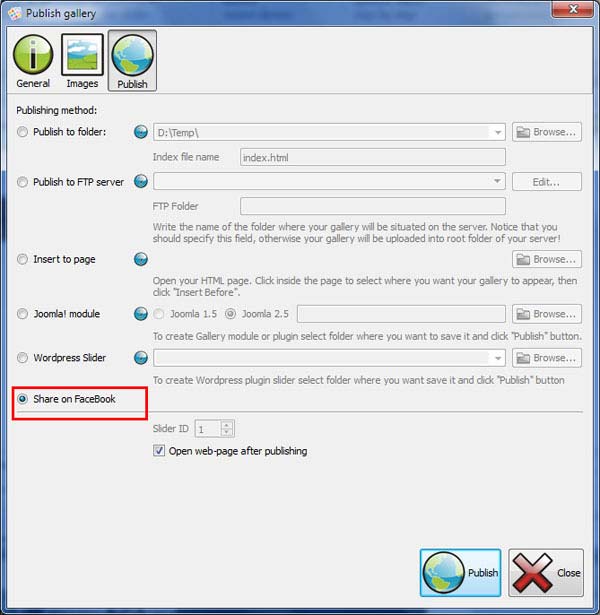 3. Log in (or sign up) to use your Facebook account: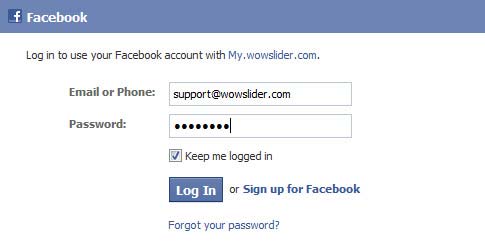 4. Link to your slider will appear on your Facebook page: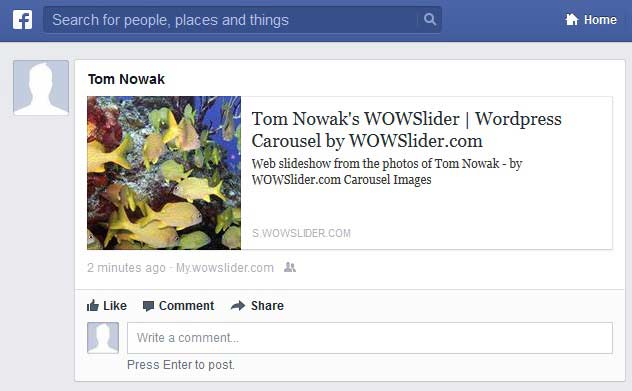 5. Some limitations for Facebook slideshow:
* You can share up to 20 images with thumbnails or 40 images without thumbnails;
* The maximal file size for single image is 2 Mb;
* The maximal size for audio file is 2 Mb;
Notice that these limitations are for Facebook image slider only. If you use another publishing method, they will not be applied.
6. You're able to preview and remove sliders that you shared. Also, you can read and write comments.