Q: Hello, wowslider team.

I love this slider because it's actually what I wanted, so I registered and ordered wowslider for commercial use on my website. But I don't understand - how do I remove the wowslider advertisement from my slideshow? Please, help me!

Thank you.
A: The purchased version wowslider has an option to remove watermark from images as well as set your own watermarks.
Please, make sure that you use full registered version of wowslider. It should be "License#" on top of the application (not "Free version" or "Unregistered version"). If it's so, you should go to
Slider -> Properties -> Design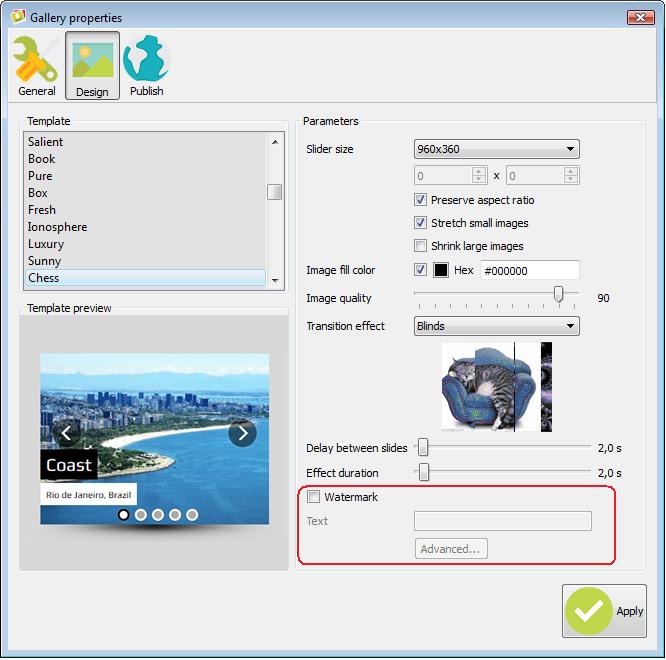 and turn of watermark options there or add your own watermark.
If you use the free version of wowslider, you'll go to the license page of our site:
http://wowslider.com/licenses.html

Notice: You should use original images for new slideshow. Please, publish your new slideshow into an empty folder.