Publiceer allereerst je slider naar je site of hosting. Bekijk een andere tutorial als je niet weet hoe je een WOWSlider maakt of publiceert: Hoe maak je een slider.
Open vervolgens de iWeb-applicatie.
Kies 'Widgets' in het rechterpaneel, voeg dan een 'HTML-Snippet' op je pagina toe.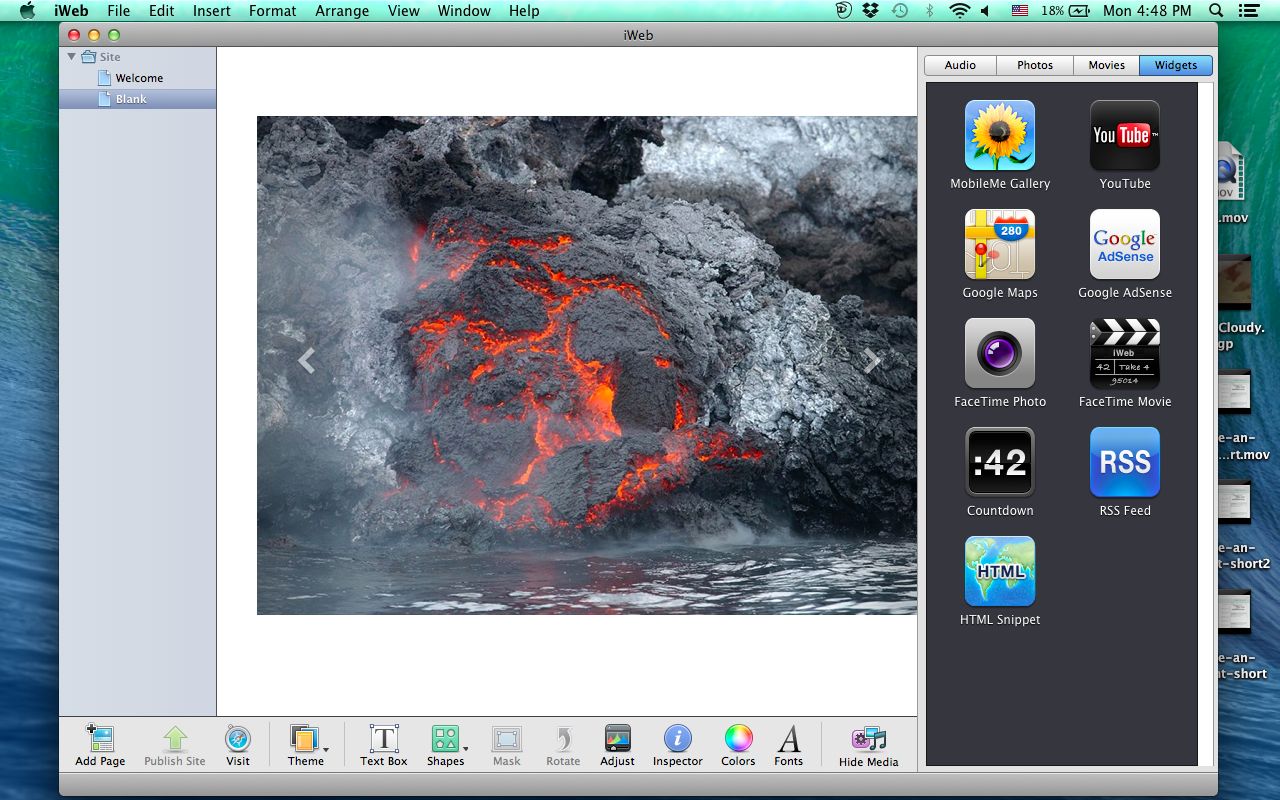 Open je wowslider-howto.html pagina.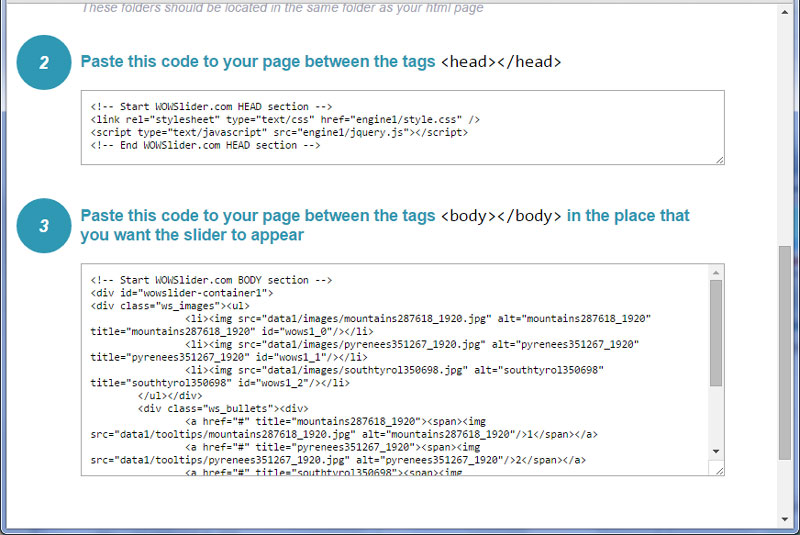 Kopieer de code voor de HEAD-sectie en plak die in de HTML-snippet. Kopieer dan de code voor de BODY-sectie en plak die onder de HEAD-code.
De slider zou nu moeten werken.