This slider is now avalable with our Free Website Creator!
This easy web design software comes with 1800+ awesome website blocks: image galleries, lightboxes, image sliders, bootstrap carousel, counters, countdowns, full-screen intros, features, data tables, pricing tables, progress bar, timelines, tabs, accordions, call-to-action, forms, maps, social blocks, testimonials, footers, and more... Free for commercial use.

Ken Burns Effect & Calm Skin
Deze demo is alles wat je nodig hebt voor de perfecte presentatie! Je beelden zijn omgeven door een witte rand die hen net dat beetje traditionaliteit geeft aan de rechterkant van het scherm. Je kan hier door navigeren met de pijlen aan beide kanten van het beeld of het onderschrift bekijken met het witte lettertype op het zwarte vlak links onder. Ze verschijnen allebei wanneer je de muis erover laat gaan en vervagen wanneer je muis niet in de buurt is.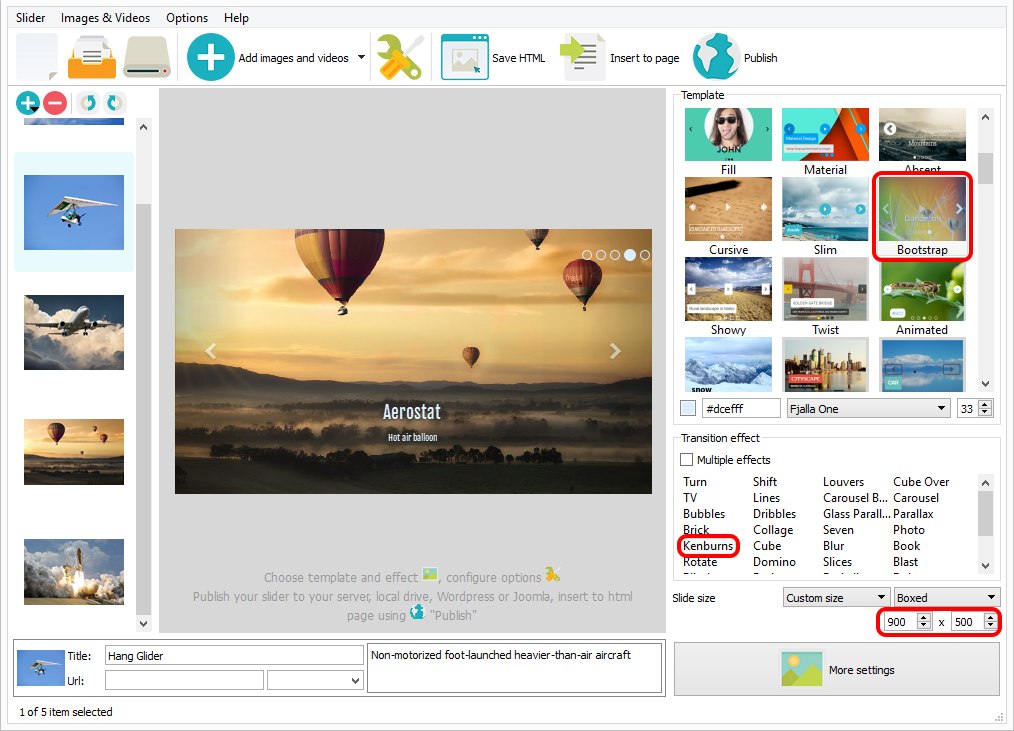 Aan de linker kant van de demo kan je de rest van je beelden netjes georganiseerd op een chronologische manier zien staan van boven naar onder, en je kan hier door browsen door met je muis boven of onder ze te gaan. Je kan ook op de beelden klikken voor een groter voorbeeld. Dit thema is perfect om je mooie momenten te delen met vrienden en familie.
Kenburns effect is zeer mooi. Het zoomt geleidelijk in op de beelden zo dat je je beter kan concentreren op de details. De overgang tussen dia's wordt gedaan met behulp van het 'Fade' effect.