Q: Hi. Thanks for reverting back.

What is the correct usage and use case on demand image loading flag?
A: Slider -> Properties -> General -> On-demand image loading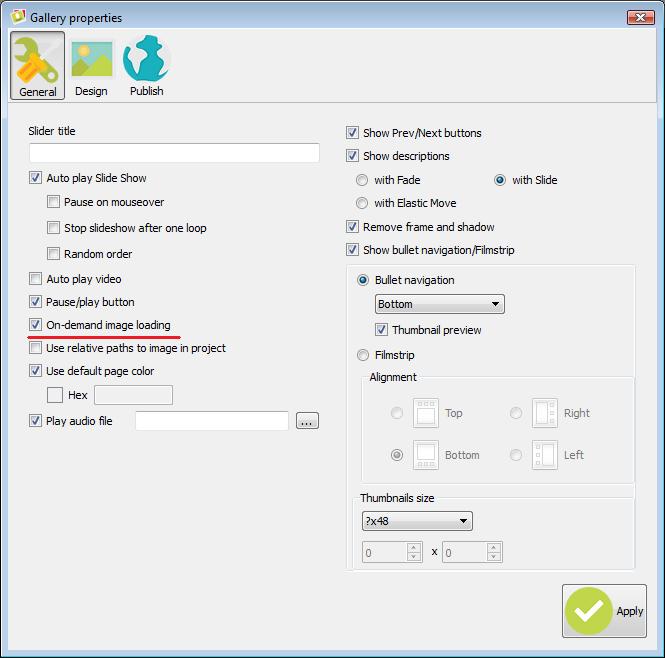 This feature is for weak servers or if you use a lot of images. In this case, images are
loading from script.