We offer WOW Slider for free for non-profit and to test. You can download the fully functional version of the software here:
http://wowslider.com/wowslider-free-setup.zip
If you intend to use the slideshows on a commercial website, we ask that you buy an appropriate license.
Slideshows created with the free version of WOW Slider will include our logo as a watermark.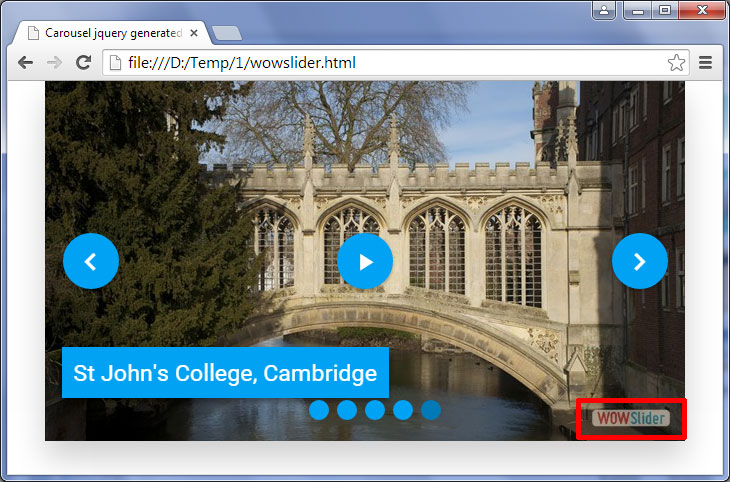 To disable this, you will need to buy a license. If you are a non-profit organization, please get in touch with us at support [at] wowslider [dot] com so that we can offer you a discount.