Sometimes, you want your slideshow to be completely randomized, including starting on a random slide each time. WOWSlider makes this easy to do.
Open WOWSlider and create your slideshow as normal. Don't worry about what order the slides appear in the left-hand sidebar, simply add your slides and edit the descriptions, appearance and so on until you are happy with the overall look and feel of your slideshow.
When you are happy, go to the 'Properties' button at the top of the screen. This is the button that looks like a spanner and screwdriver. You can also open the properties window by going to Slider —> Properties.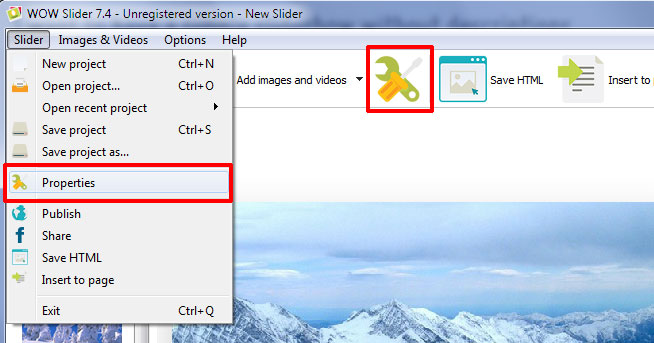 The properties window has three tabs at the top. Make sure you are on the 'General' tab.
In the left column, under 'Auto-Play Slideshow' is a checkbox called 'Random Order'. Select this checkbox to make your slideshow completely randomized.
Click 'Apply'.