You can only remove the watermark if you have paid for WOW Slider. Make sure you have entered your license code to register WOW Slider before trying to disable the watermark.
If you have a registered version of the software, you can turn off the watermark by going to the menu bar and clicking on 'Slider' and then 'Properties'.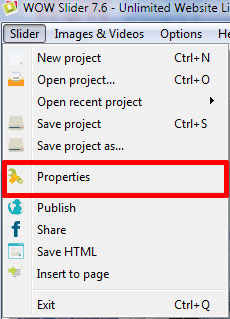 The properties window will open, and you should navigate to the 'Design' tab along the top.
At the bottom of the right-hand column is a checkbox that says 'Watermark'. Uncheck this box to disable the WOW Slider watermark.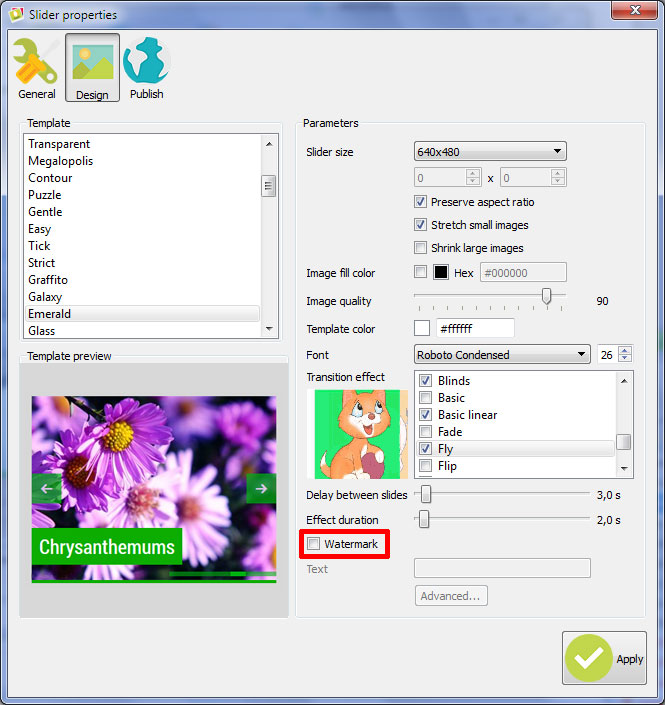 You can then re-save your slideshow and publish it to your website without the watermarks.