This slider is now avalable with our Free Website Builder!
This easy web design software comes with 5300+ awesome website blocks: image galleries, lightboxes, image sliders, bootstrap carousel, counters, countdowns, full-screen intros, features, data tables, pricing tables, progress bar, timelines, tabs, accordions, call-to-action, forms, maps, social blocks, testimonials, footers, and more... Free for commercial use.

Ken Burns Animation & Calm Template
Questa demo è tutto ciò che ti serve per tutte le tue perfette presentazioni di immagini con slider! Le immagini sono circondate da un bordo bianco per dare loro quello stile da fotografia tradizionale sul lato destro dello schermo. Puoi navigare tra esse con le frecce su ciascun lato o controllare la descrizione dell'immagine con il font bianco o nero nel riquadro pop-up in basso a sinistra. Entrambi appaiono quando passi il mouse sopra l'immagine e svaniscono quando non sono in uso per non ostacolare la vista.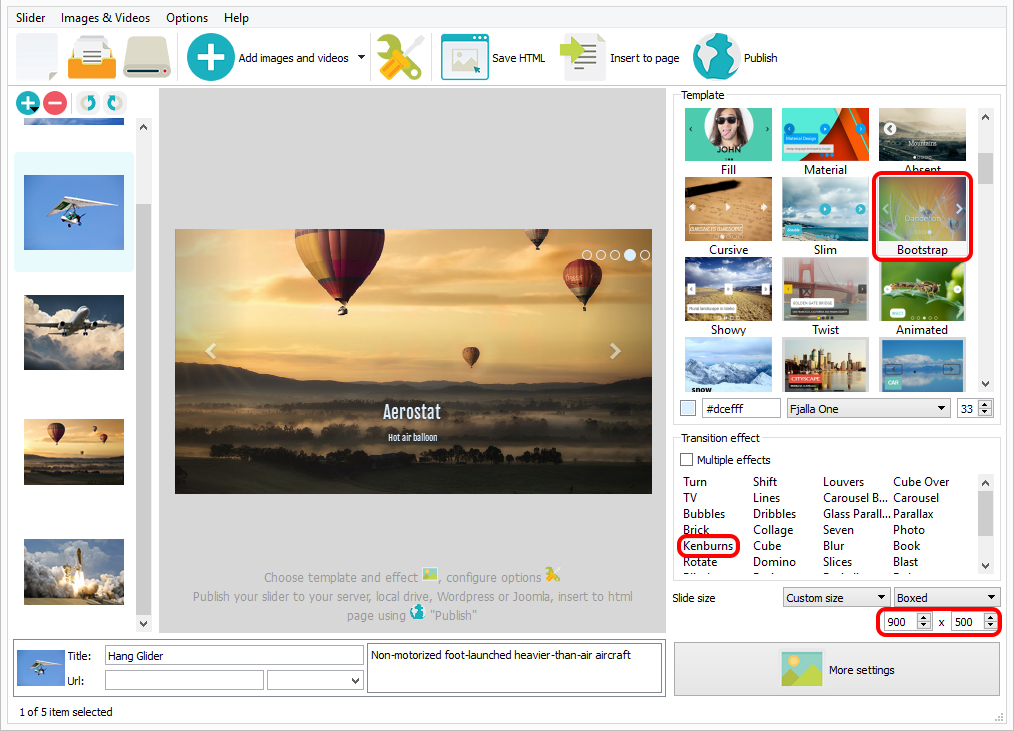 Sul lato sinistro della demo puoi vedere il resto delle immagini organizzate ordinatamente in ordine cronologico dall'alto verso il basso, e puoi navigare portando il mouse sopra o sotto di loro per scorrere tra esse. Puoi anche cliccare su di esse per avvicinarle e poterle guardare meglio. Questo tema è perfetto per mettere in mostra i momenti più sentiti e speciali con la famiglia e gli amici.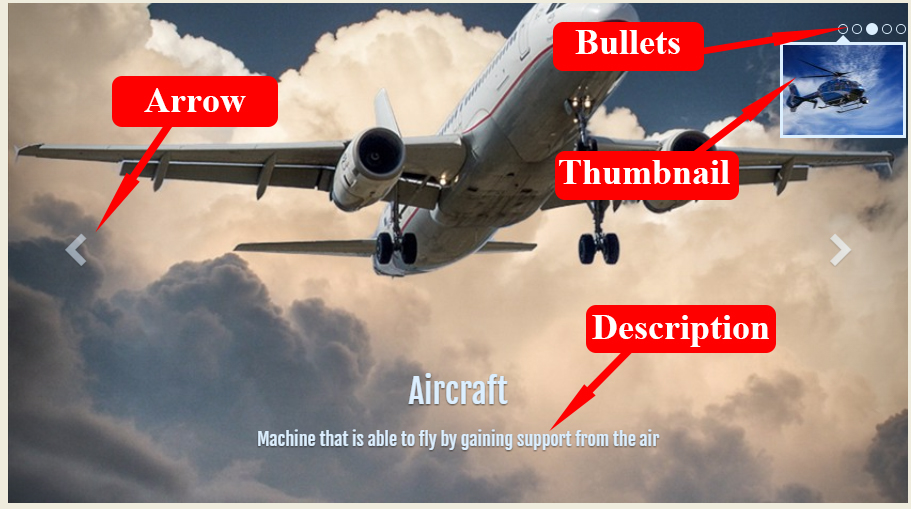 L'effetto Kenburns è piuttosto piacevole. Ingrandisce le immagini fluidamente così che tu possa concentrarti meglio sui dettagli. La transizione tra le slide viene fatta con l'aiuto dell'effetto Fade.