This slider is now avalable with our Free Website Builder!
This easy web design software comes with 5300+ awesome website blocks: image galleries, lightboxes, image sliders, bootstrap carousel, counters, countdowns, full-screen intros, features, data tables, pricing tables, progress bar, timelines, tabs, accordions, call-to-action, forms, maps, social blocks, testimonials, footers, and more... Free for commercial use.

Ken Burns Transition & Calm Theme
Diese Demo ist alles, was sie für perfekte Bilderslider Präsentationen brauchen! Ihre Bilder haben einen weißen Rahmen, um ihnen einen traditionellen Foto-Stil auf der rechten Seite des Bildschirms zu geben. Sie können mit Pfeilen auf beiden Seiten navigieren oder die Bildbeschreibung oder die Bildbeschreibung in weiß mit schwarzer Schrift in einem Pop-up Fenster auf der linken unteren Seite sehen. Beide erscheinen, wenn Sie mit der Maus über das Bild fahren und verschwinden, wenn nicht im Gebrauch, damit die Sicht nicht behindert wird.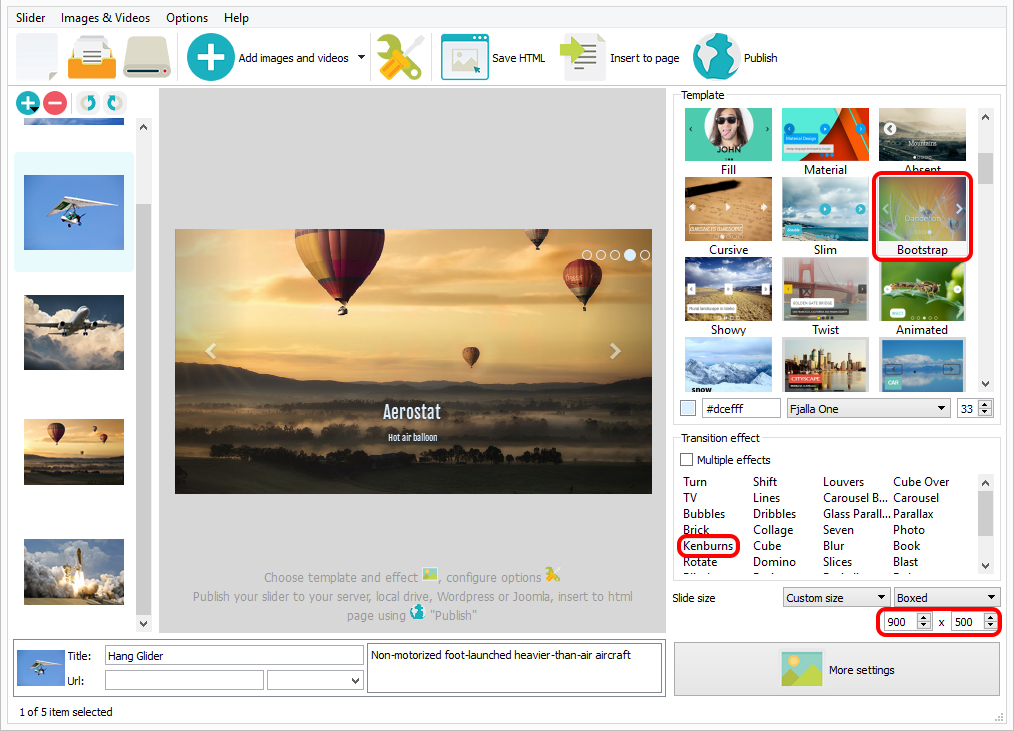 Auf der linken Seite der Demo können sie den Rest Ihrer Bilder sehen, chronologisch von oben nach unten ordentlich organisiert, indem Sie Ihren Mauszeiger darüberfahren und durch scrollen. Sie können au darauf klicken, um Sie genauer zu betrachten. Dieses Motiv ist perfekt, um sich besonders herzliche Momente mit Familie und Freunden anzusehen.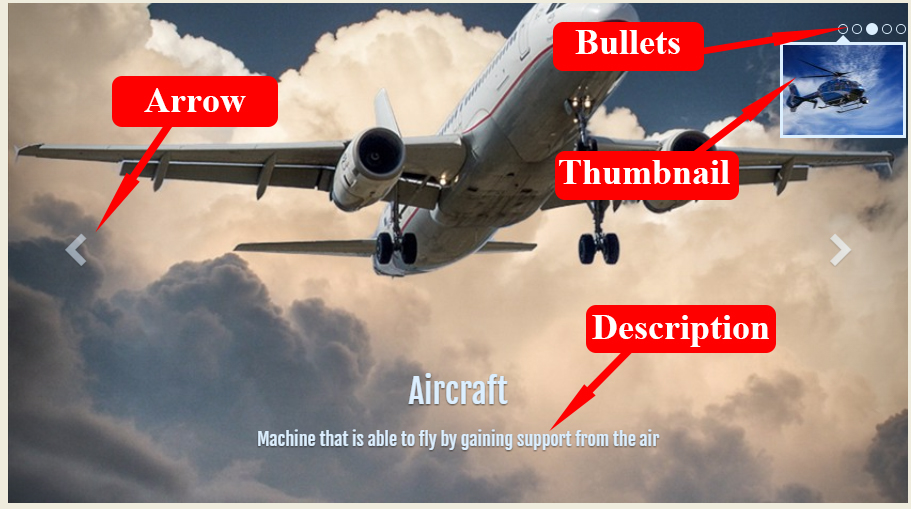 Der Kenburns Effekt ist ziemlich nett. Es vergrößert die Bilder nahtlos, sodass man sich besser auf die Details konzentrieren kann. Der Übergang zwischen den Folien wird mit dem Fade-Effekt gemacht.