Collage Transition & Glass Style Responsive image gallery
High End Quality
WOWSlider gives you get all the benefits of high end image sliders. With it's simple to use drag and drop interface, effortlessly build your slider layouts and preview them live right as you build them. Add, Move, Or Delete content with minimal effort. You can even import images from your Flickr, Picasa, or Photobucket accounts.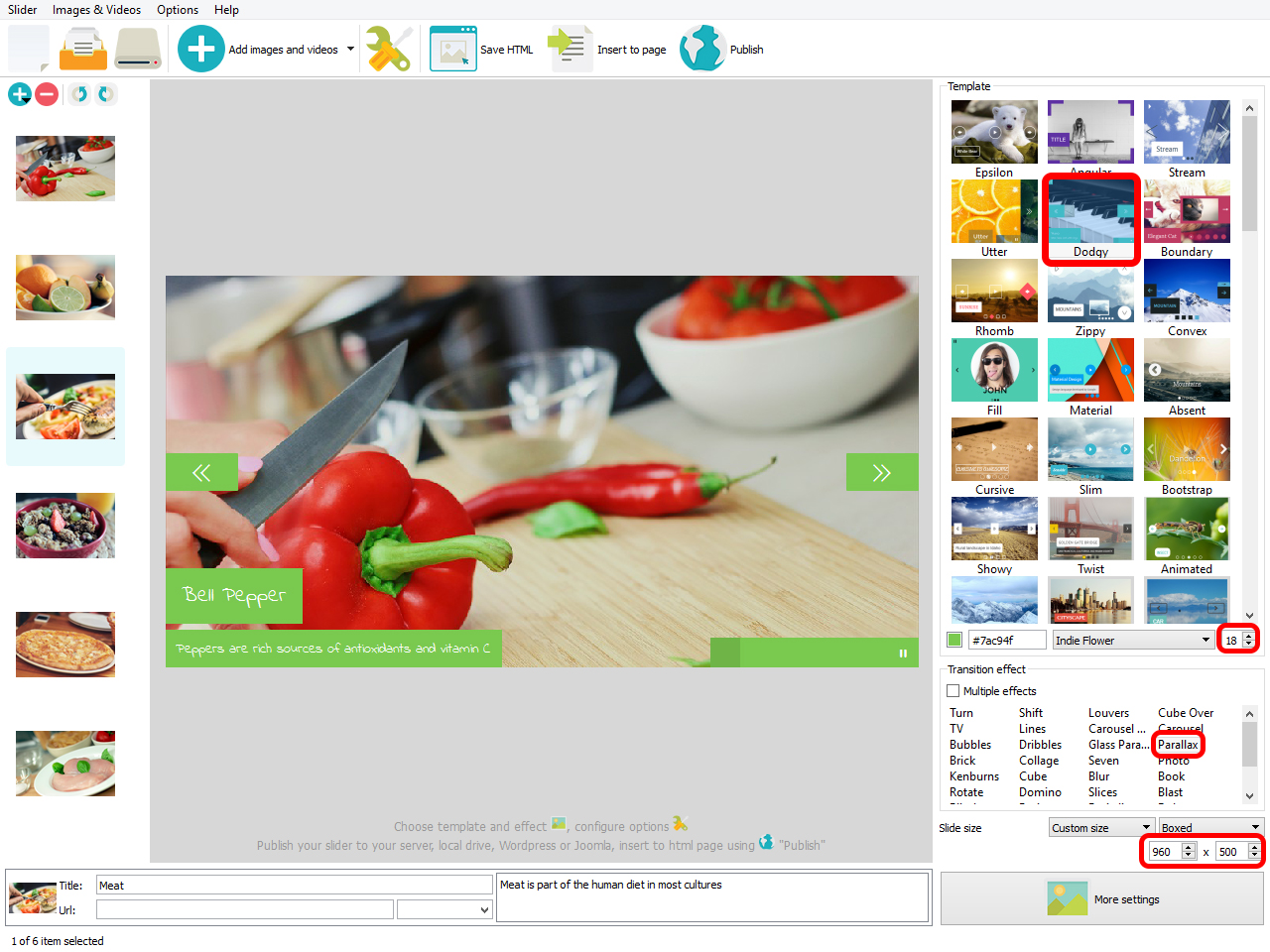 SEO Friendly
Everyone is worried about SEO these days. WOWSlider is built using plain HTML5. Search engines can crawl your site, and capture the sliders information, and still look the way you want. The lightweight framework WOWSlider is built on will also improve your page load times, effectively helping your page ranking.
Free Download
WOWSlider is completely free for any non-commercial website or for testing purposes. You have nothing to lose! Download the fully-functional free version today and test it out for yourself.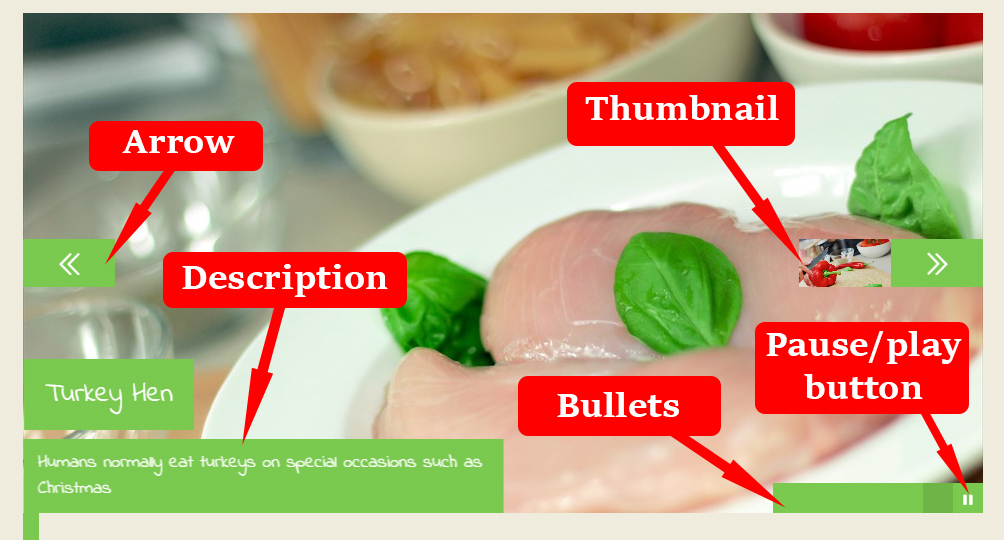 The current bootstrap gallery has a transparent rectangle frame which matches well with other transparent elements. On both left and right sides of the slider you can see 2 arrow buttons. It consists of a white circle and an arrow inside it. The button becomes half-filled on mouse hover. The description is situated in the bottom-left corner. The font is 'Oranienbaum'. It is written in a white transparent rectangle with round borders. At the bottom of the slideshow you can see a filmstrip. You can easily go to any slide by clicking on it.