Rotate Animation & Shuffle Theme Slideshow html
This slider has a unique design, which is both clean and modern.
Above the main slider are a series of preview images, stacked horizontally. There are four preview images in view, and more scroll in from the right. Each preview image has a grey border, but when the preview image matches the main slider image, the border turns turquoise.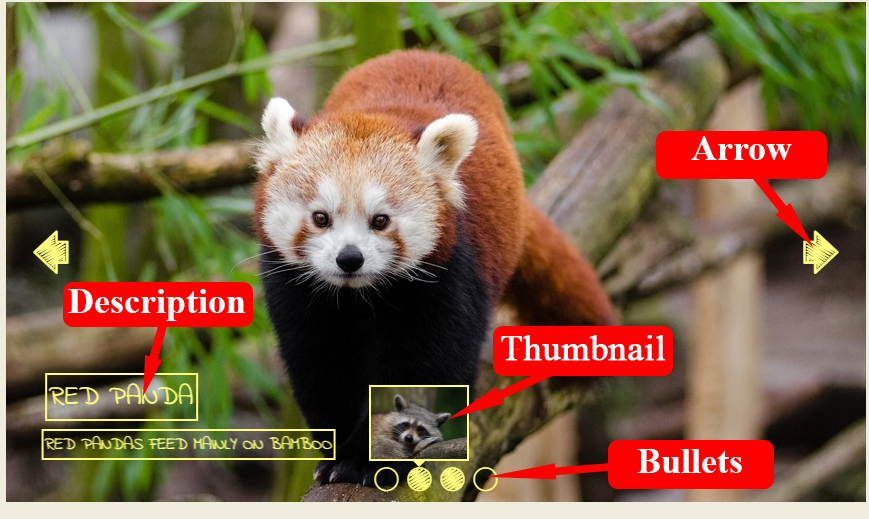 Hovering over the preview images allows you to scroll through them, and select the slider image you want. Because the preview images are at the top, and take up quite a lot of space, it makes it extremely clear how to navigate through the slides and would work well for a less tech-savvy audience.
The main slide has a turquoise border at the top and bottom, but no border either side. This gives it a modern and open feel.
The combination of main slider and preview images above means that the slider as a whole takes up quite a lot of space. It is bold and in-your-face, and is perfect for a website where the slider is the main part of the web page.
There is a caption in the bottom-left. There is a title, in large turquoise text on a white background, and a sub-title with white text on a turquoise background. Both captions just out directly from the side of the slider, and have rounded corners.
The font used is Noto Sans, a humanist sans-serif font. This font is legible across a wide range of screen sizes and devices, making it a perfect choice for a responsive slider. Because it is sans-serif it is modern and clean looking, while the slightly rounded letters keep it light and friendly.
Hovering over the slider brings up two navigation arrows, one on either side. These arrows have a grey background that extends directly from the edge of the frame and have slightly rounded corners. There is a thin white arrow on each. Hovering on the arrow makes it extend further from the edge of the frame and the background turns turquoise.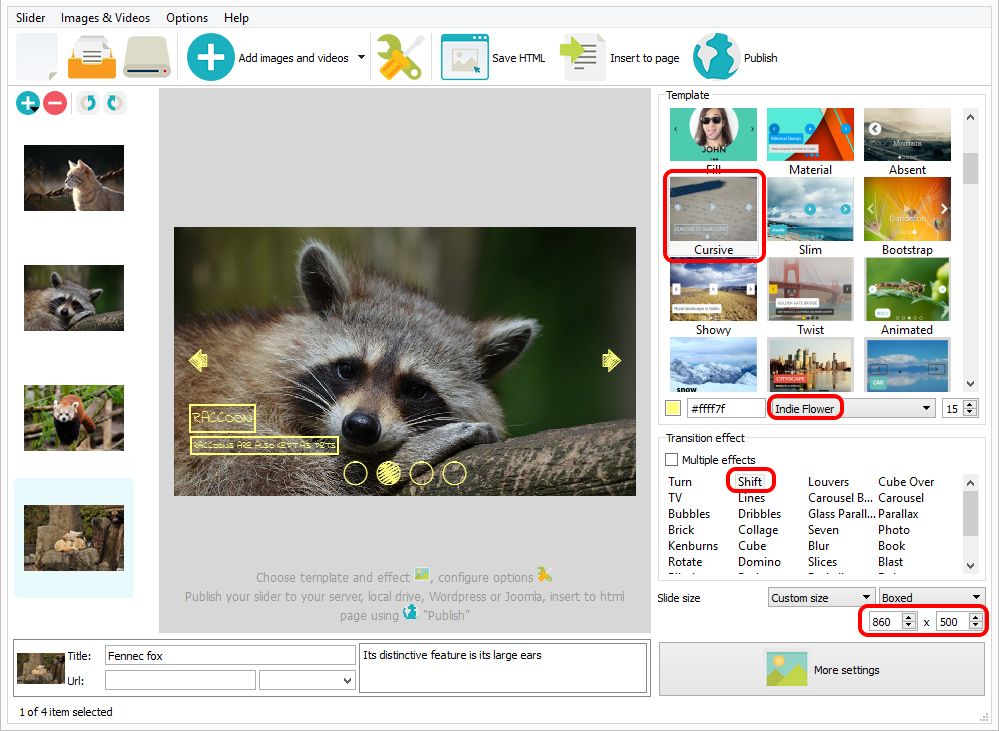 The default change effect is called 'rotate', where images spin into position. There are a number of change effects to choose from, and nearly all of them would work with this flexible slider design. 'Collage' and 'cube' are also nice effects that retain the simple and modern feel.
The combination of bright turquoise, clean design and the bold impact of a slider that takes up so much space means that this slider would work well for a jewelry company or anyone selling high-end luxury goods. It would also work well for a luxury hotel chain that wants to showcase some of the stunning locations where the hotels are located. Indeed, because this slider is so flexible in design, it would work well for almost any website.