Ken Burns Transition & Calm Style Html slider
This demo is everything you need for all your picture perfect slider presentations! Your images are surrounded in a white border to give them that traditional photograph style on the right hand side of the screen. You can navigate through them with the arrows on either side or check the image's description with the white with black font pop up box in the lower left side of it. Both of these appear when you pass the mouse over the image and fade away when not in use to avoid obstructing the view.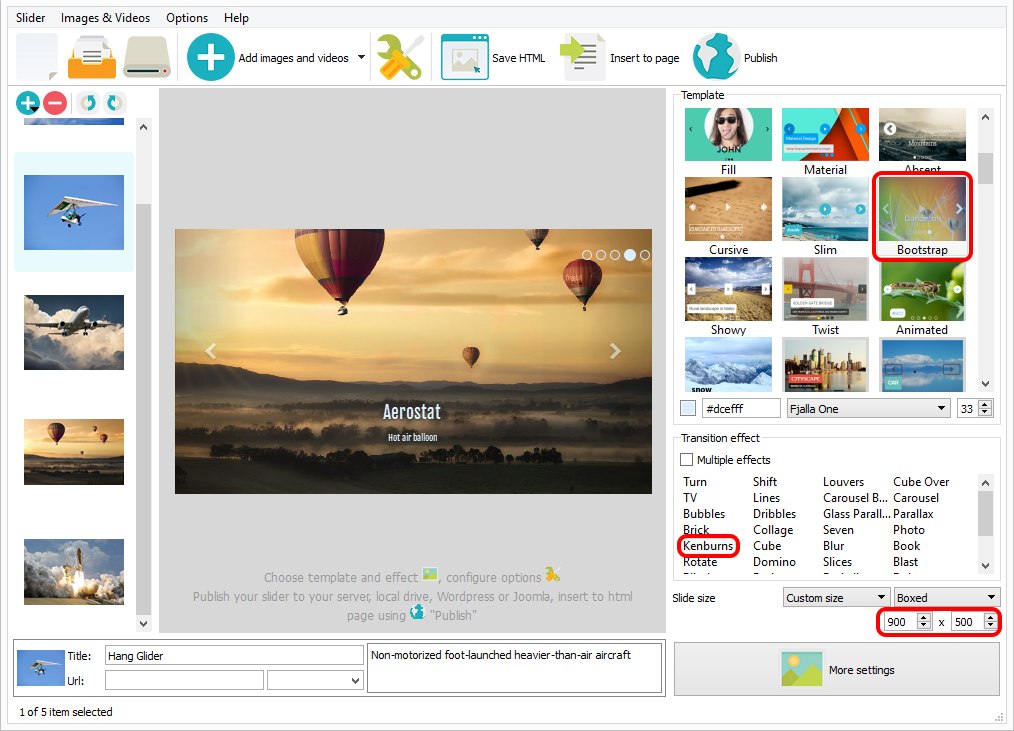 On the left side of the demo you can see the rest of your images organized neatly chronologically from top to bottom, and you can browse them by bringing your mouse over or under them to scroll through them. You can also click on them to bring them up for a closer look. This theme is perfect for showing off special heartfelt moments with family and friends.
Kenburns effect is pretty nice. It zooms the images smoothly so you can better concentrate on the detailes. The transition between slides is done with the help of the Fade effect.