Slices Transition & Luxury Template Html5 slideshow
Featuring a clean look and a neatness that makes it attractive is this luxury slicer slideshow that has looks like a slideshow when it transitions and for the 4 seconds it remains still, it looks like a beautiful header with a picture.
The slideshow has very minimal features to maintain its simplicity and crisp look. It has a very thin white frame, that would work great as a header slideshow for sleek and modern websites that want to portray a neat and professional look to its viewers, such as wedding photography sites, or a studio product photography website.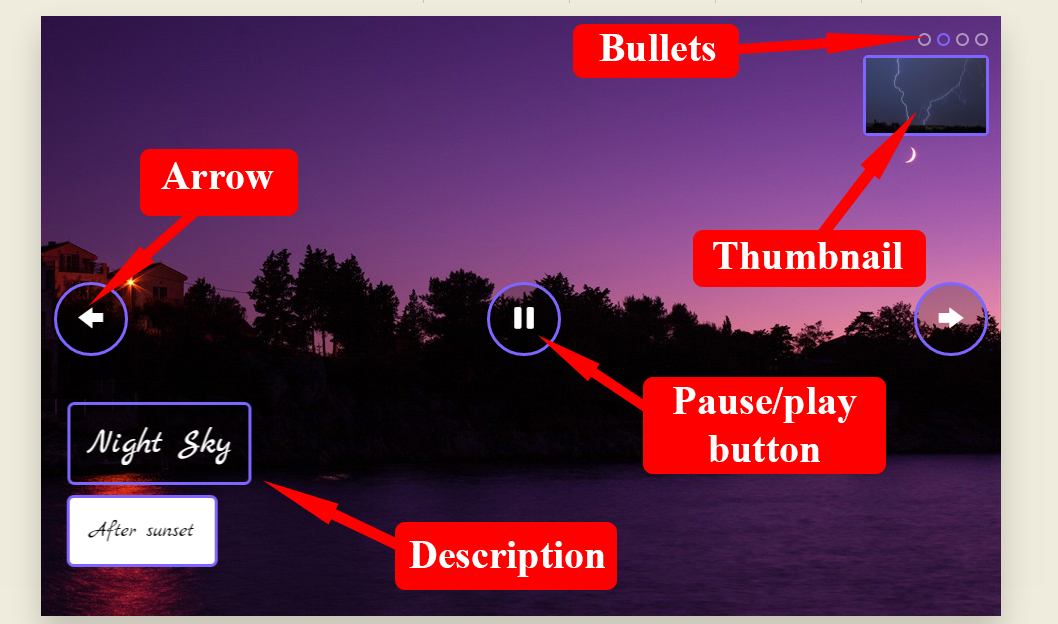 The slideshow itself has no features except two thin white arrows placed on the right and left side to navigate through the slide. The arrows only pop up if there is a mouseover on the frame of the slide and if the mouse is placed over the arrows themselves, then a transparent-grey circle surrounds the white arrow to highlight it. Apart from that, the only other feature on the slideshow is the text box. It is placed on the bottom left of the frame and is rectangle and colored with the same transparent-grey as the arrows have on mouseover. The text box always remains on the slider, and the text is written light blue bold capitalized text. One would expect this to clash with the sleekness of the entire frame but it actually mixes in really well, maintaining the sleekness.
Above the slideshow, there are small boxes that feature small previews of the images that are in the slideshow. This makes for quick switching of the slides. Each box of preview is highlighted with a grey-beige border. The previews are slightly dulled so that each preview on mouseover can stand in darkness contrast to the others.
The transition of the slideshow is the best part: slices. These slices are random, they can come in strips from the top and bottom to merge together into a picture, or fall down from the top or bottom individually, and even flip slowly like a curtain. The transition has just the right speed: attracting the viewer with its unique movement and then providing a sharp and clean picture to view.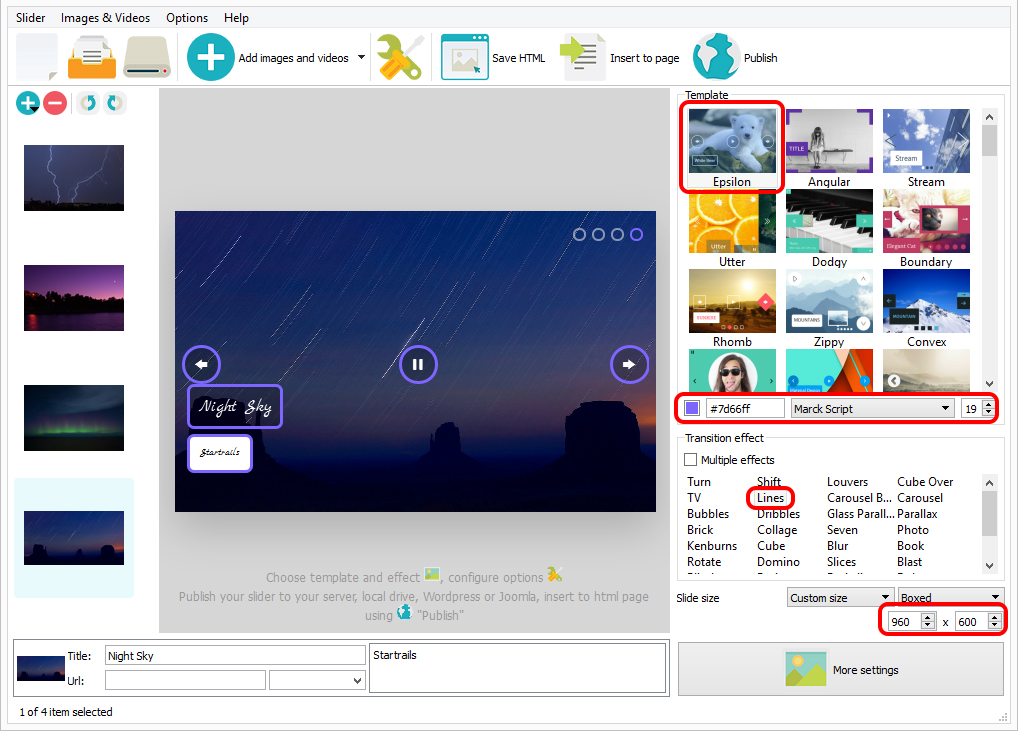 Each and every feature of the slideshow is perfectly though out to have a sleek and noiseless look to it – if used in any photography website or any website that wants a clean look to showcase images, this will be the perfect slideshow.