Basic Effect & Subway Design Web photo gallery
This demo presents your slideshow in a wide high quality panoramic display that is sure to amaze everyone that sees it. This demo features as little clutter as possible to make sure your images are displayed without obstruction with most elements disappearing when not in use. White arrows on grey letterboxes on each side let you skip through your pictures and little circles to the bottom let you keep track of which image is being displayed at any given moment. Passing your mouse over them will cause a pop up with your image to appear and clicking it will take you to it immediately.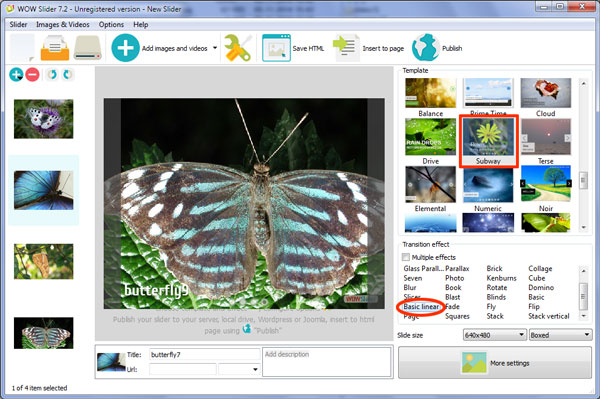 Titles and descriptions appear in the lower left hand of the demo in a white clean eye catching font. Due to it's impressive cinema like design, this slideshow demo would be best suited for movie related imagery.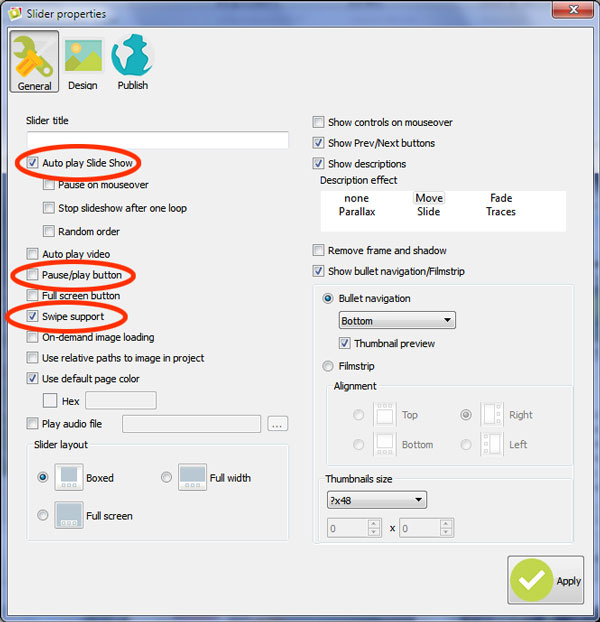 This demo has no play/pause button so you can't stop the slider manually. At the beginning the slideshow starts automatically because the 'Auto play Slide Show' option is enabled. You can also manage your slider on mobile devices with the help of the 'Swipe support function'.